7 Libraries. 7 Books. 1 Winner.
Seven Simcoe County libraries are squaring off against each other in a cover-to-cover competition this summer: Barrie, Bradford West Gwillimbury, Essa, Innisfil, Midland, New Tecumseth and Ramara. Based on Canada Reads, each library has selected a Canadian book and a local champion. Read all seven books this summer, pick your favourite and then enjoy a live debate on October 19, 2023 to see which book is crowned the winner. Visit the Simcoe Reads website to learn more about the Champions and their selected titles.
It's easy to join Simcoe Reads:
Join our Champion, Jen Turner, in the challenge and read all seven Canadian titles (or as many as you want);
Participate in author talks and events put on by participating libraries
Tune in this fall to see who wins when our champions defend their book in a live cover-to-cover competition
BWG Library Champion: Jen Turner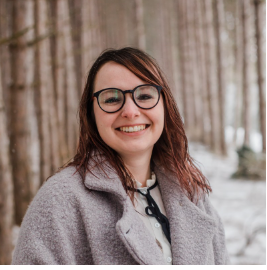 Jen Turner sits on the Board of Directors for the Bradford West Gwillimbury Public Library. During the day she is the Manager of Public Policy and Advocacy for YMCA Canada. Jen has worked across the non-profit sector in public policy, government relations, evaluation, and community engagement. In her spare time, she loves reading and dabbling in circus and strength sports.
Jen is representing Scarborough by Catherine Hernandez, a poignant multi-voiced novel about the troubled life in the inner city living in low-income neighbourhoods.
BWG Library Book: Scarborough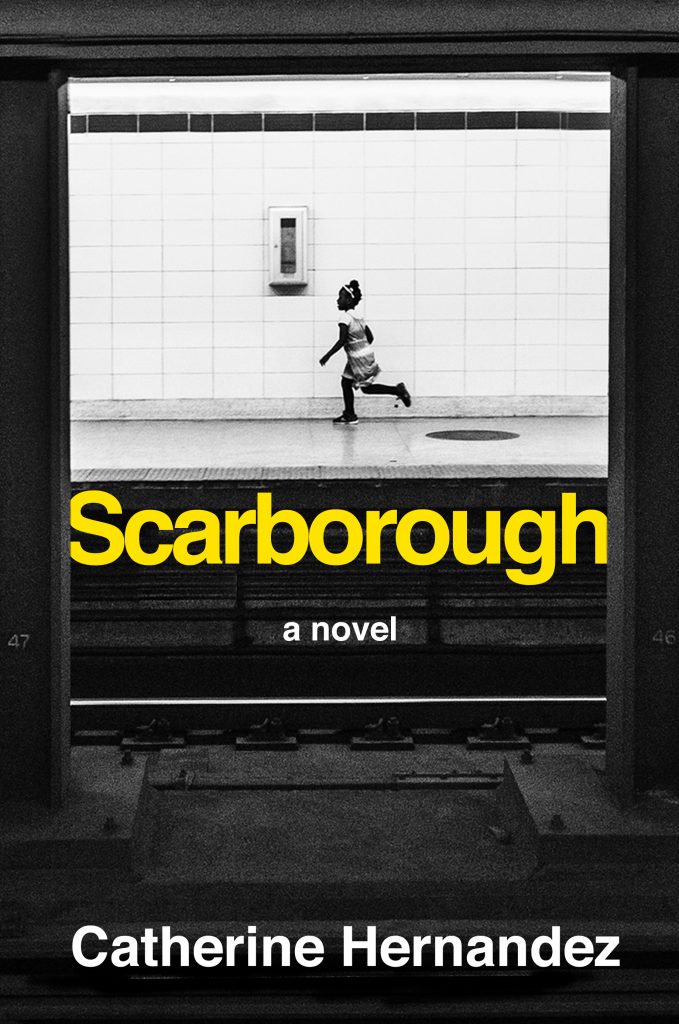 Scarborough is a low-income, culturally diverse neighbourhood east of Toronto, the fourth largest city in North America; like many inner-city communities, it suffers under the weight of poverty, drugs, crime, and urban blight.
Scarborough the novel employs a multitude of voices to tell the story of a tight-knit neighbourhood under fire, offering a raw yet empathetic glimpse into a troubled community that locates its dignity in unexpected places: a neighbourhood that refuses to be undone.
Barrie Public Library Champion: Shakir Barmare
| | |
| --- | --- |
| | Shakir is a passionate and loving human with a creative and change-making mindset. Throughout his life, he has been driven to celebrate every event, connect with new people, build relationships, and create awareness of the most important things in life. Shakir enjoys traveling, exploring, giving back to the community, and spreading the joy of love. And while Shakir does that, he strives to live in gratitude, as his name means 'Grateful'! |
Essa Public Library Champion: Amy Kiezebrink
| | |
| --- | --- |
| | Amy is a lover of all things literature and laughter. Amy is a wife, mother, graphic designer, writer and sarcasm specialist. When she's not chasing around her three boys and doing copious amounts of laundry, she loves reading anything and everything to a point where her "to be read" list is getting out of hand. Along with owning her own Beauty and the Beast library, her goal is to write and design her own book on the adventures of motherhood. |
Innisfil Public Library Champion: Raj Grover
Dr. Raj Grover is the Medical Director of the Medical Imaging Department at Royal Victoria Regional Health Centre, and a member of both the Innisfil Public Library and RVH Foundation Board. He is a passionate community champion and father of two eager readers.

Dr. Grover has a keen interest in how our public institutions can support healthy communities and reflect the diversity and needs of our residents.
Midland Public Library Champion: Roberta Douglas

Roberta Douglas is a proud wife, mother of three children, and a new grandma to a beautiful granddaughter. She enjoys long walks, hot yoga and curling in the winter, and spending time with family and close friends.

Roberta's family owns and operates Bell Falls Family Campground, the Royal Tea on King Boutique & Gift Shop, and the Georgian Bakery, a longtime community favourite.

Roberta is the proud mama bear of a brain tumour warrior, and looks forward to building a local charity walk to support her son and others with similar journeys.
New Tecumseth Public Library Champion: Melissa Medaglia
| | |
| --- | --- |
| | Melissa is a feminist, advocate and maker who values community, friendship and a good book. After studying Women's Studies at York University, Melissa settled in Alliston with her young family and made this community her home. For over 10 years, she has worked as a Front Line Women's Counsellor and Advocate at My Sister's Place, South Simcoe's only Women and Children Shelter. All her life, people have been drawn to Melissa's creative spirit, old soul and listening ear. |
Ramara Public Library Champion: Jane Ste. Marie
Jane has been an avid reader since the age of 4. She received a B.A. in French and Spanish and trained as a secondary school teacher. She taught in Sarnia and eventually went on to work for her provincial union. She retired and moved to beautiful Brechin where she and her husband enjoy a rich social circle and a dizzying array of volunteer activities. She is a stepmother to four grown children and a grandmother of 12.

She is the current Chair of the Ramara Public Library Board.
Barrie Public Library Book: How to Calm Your Mind
| | |
| --- | --- |
| | How to Calm Your Mind is a crucial guide to achieving calm, navigating anxiety, and staving off burnout. It offers a toolkit of accessible, science-backed strategies that reveal that the path to a less anxious life, and even greater productivity, runs directly through calm. |
Essa Public Library Book: The Maid
| | |
| --- | --- |
| | The Maid is a Clue-like, locked-room mystery, and a heartwarming journey of the spirit. A locked-room mystery & a heartwarming journey of the spirit, The Maid explores what it means to be the same as everyone else & yet entirely different. |
Innisfil Public Library Book: On the Ravine
| | |
| --- | --- |
| | On the Ravine is an exquisitely crafted novel, piercing in its urgency and breathtaking in its intimacy, about the devastating experience of addiction. It is a thrilling novel that compassionately explores the doctor/patient relationship, addiction and loss. |
Midland Public Library Book: Breast Cancer: After the Diagnosis
| | |
| --- | --- |
| | Breast Cancer After The Diagnosis, shares what Jayne, a long time news anchor with CTV News Barrie, went through over a three-year period of emotional ups and downs, including several setbacks after her diagnosis of breast cancer. |
New Tecumseth Public Library Book: Women Talking
| | |
| --- | --- |
| | Women Talking is based on real events. Toews' masterful novel uses wry, politically engaged humor to relate this tale of women claiming their own power to decide. |
Ramara Public Library Book: A World of Curiosities
| | |
| --- | --- |
| | A World of Curiosities is a crime mystery novel which delves into the nature of evil, sensitively exploring the impact of dreadful events. |