Reader Pens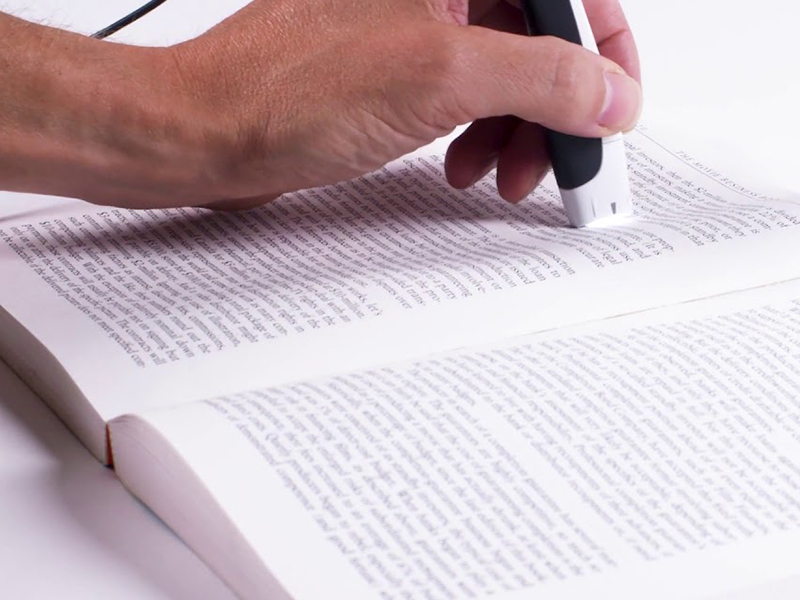 Reader Pens are the BWG Library's newest addition to help you read with ease! Reader Pens are a great tool for anyone learning English, Spanish or French and is ideal for those who suffer from reading difficulties, such as dyslexia.
The Reader Pen is a pocket-sized device that reads text out loud in English, Spanish or French. Simply pass the nib across a word and it instantly displays the definition on a small screen and reads the word aloud.
Reader Pens can also be used as a scanner for reading lines of text and uploading to a PC or Mac, making it ideal for students, teachers and professionals looking to capture essential information.
No software is required, just connect the pen to a computer with a USB cable and it appears as an external hard drive. Other features include a built-in voice recorder with playback.
Reader Pen Features At-A-Glance
Compact
The Reader Pen is small, portable, and light making it easy to carry with you anywhere you like to read.
Dictionary
Not sure about a word? Reader Pens contain high quality electronic dictionaries. Capture the words and they are located in the dictionary for you. It´s an instant experience. Reader Pens also remember words that you have looked up and keep the history available for you.
Scanning
Reader Pens enable you to capture and save quotes and other text of interest instantly. The text is saved in text files which is then easily transferred to your computer. Extremely handy if you are a student or a reseacher or if you just want to save some text of interest. Simply use the pen to scan a word, a paragraph, or why not full pages. It´s easier than you think!
Text to speech
Read printed text with the Reader Pen! Choose from different languages and accents English (American, Australian, British, Irish, Scottish or Indian accents), Spanish and French voices with accent options. Use it to listen to pronunciations or to help you read more smoothly.
Voice Memos
Reader Pens feature a microphone, and headphones connector that allow you to record audio, including voice memos. The audio files are saved on the device, to be retrieved and listened to any time. You can also upload the audio files to your computer. It´s convenient!
Please note that while Reader Pens do read aloud, for some users the volume is low and earbuds or headphones may be needed to improve sound quality.