Programs for teens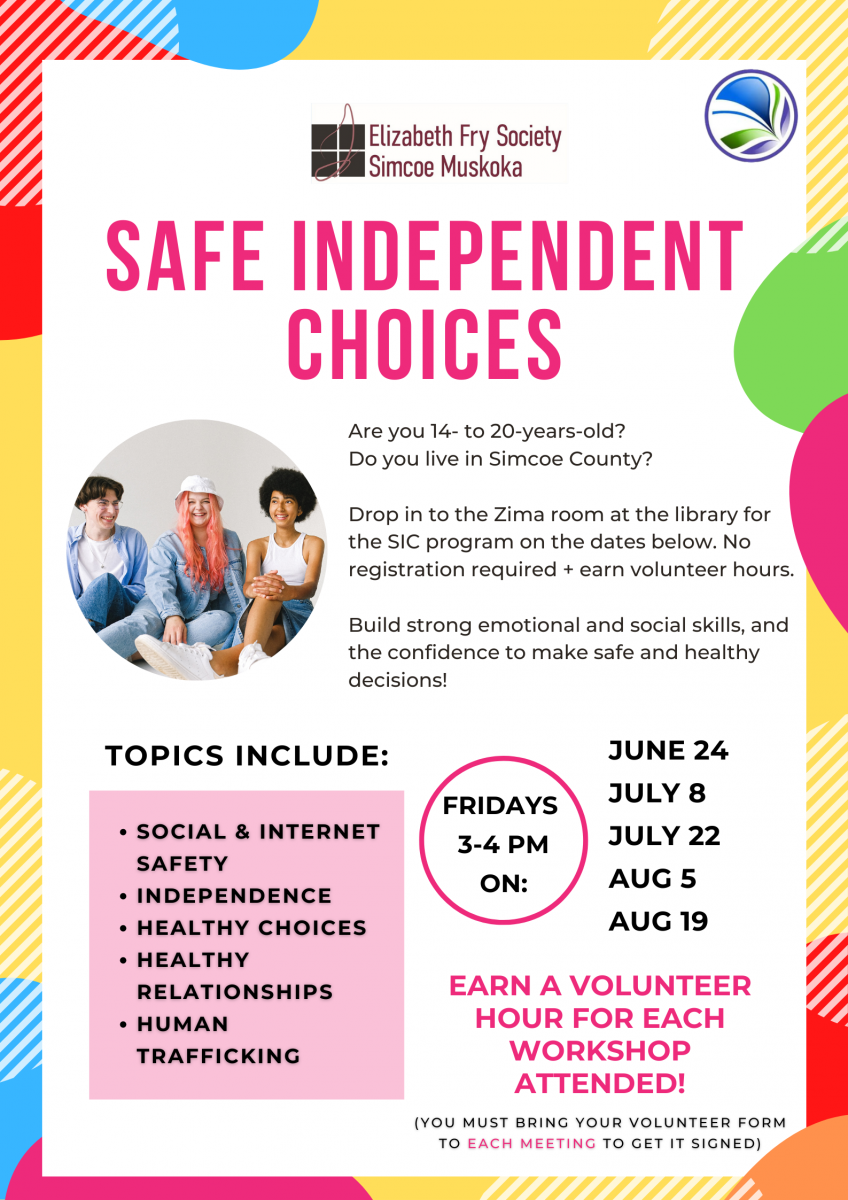 Volunteer Hours Information:
*If you are in grades 9-12, you will earn 1 volunteer hour for every workshop attended. You must bring your volunteering form (get it from your guidance office) to every workshop for it to be signed.*
About the Safe Independent Choices (SIC) Program® :
Designed for youth ages 14 to 20 living in Simcoe County, this program helps youth develop strong emotional and social skills, gain confidence in making safe choices, and learn to navigate life independently. This program covers topics such as social and internet safety, independence, healthy choices, healthy relationships, and human trafficking. This program gives youth the opportunity to learn life skills, make connections with other youth and gain community service hours.
Learn more about the Elizabeth Fry Society here: https://www.elizabethfrysociety.com/
Volunteer Opportunity: Book Reviewer
**Note: This voluneering opportunity is currently on hold. Feel free to write reviews, but do hold off on sending them until this program resumes. Check back for more information.
Love to write? Apply to create book reviews.
Click here for more information about how you can become a teen book reviewer -- and earn volunteer hours!
New Volunteer Opportunity: Teen Artists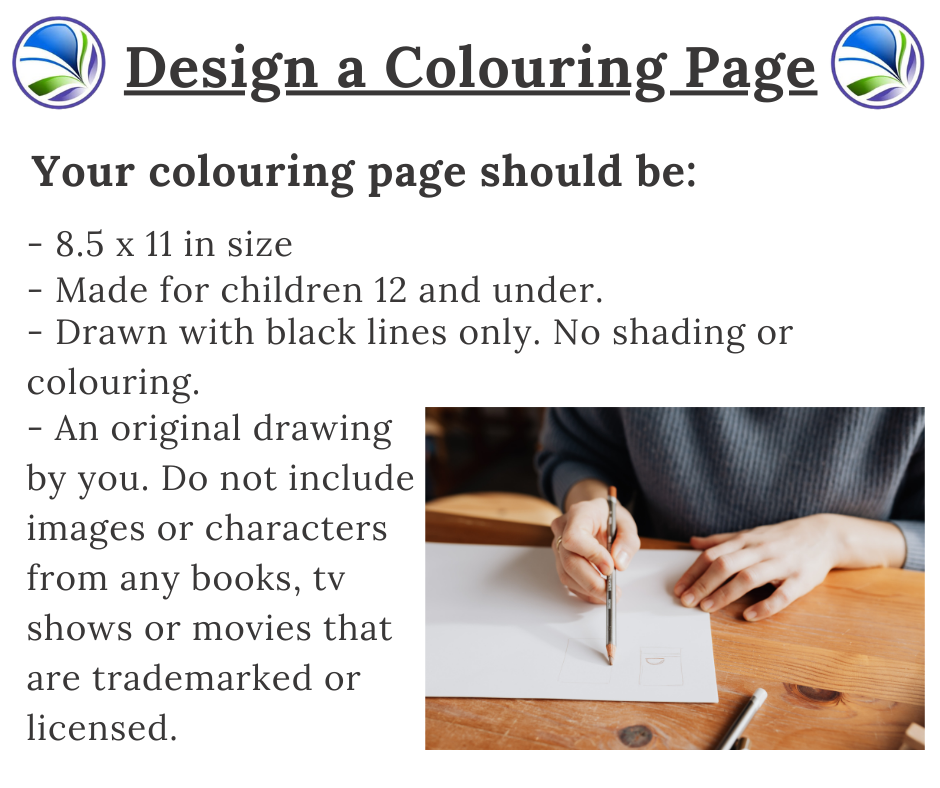 Design colouring pages for children that will be used in the Library!
Download a template or simply create your design on an 8.5 x 11 piece of paper. Submit your original work by email to bshaw@bradford.library.on.ca or drop it off at the Service Desk.
Please include your name and contact information.
Don't know where to start? Design something around these themes:
- Fairy tales (knights, dragons, princesses etc.)
- Summer, Fall or Winter
Collect 2 hours per colouring page with a maximum of 10 hours/year.
Your colouring page should be:
- 8.5 x 11 in size
- Drawn with black lines (no colouring or shading)
- Made for children 12 and under
- An original drawing by you. No licensed or trademarked characters or images.
Click here for portrait template and click here for landscape template.
#BookTok #BookClub for Young Adults
Note: This program is currently on hold.
Come join the #BookTok #BookClub where we'll be reading the most popular books recommended by #BookTok readers.
This book club is for teens and young adults. We'll chat about the book and have a good time!
If you signed up to pick up a book, come pick it up once you get an email that it's ready to pick up. You will be able to pick up the book 4-6 weeks before the book club date! If you have the book at home already or have read it before, just sign up and join us.
The book club will be taking place at the Bradford Public Library.
Sign Up For the Teen Newsletter
Click here (or on the image below) to sign up to our monthly newsletter on all things happening at the library for teens.
Select "Teen Scene" and sign up!