Bradford West Gwillimbury Public Library
Forest Friday Virtual Visit - Silver Birch author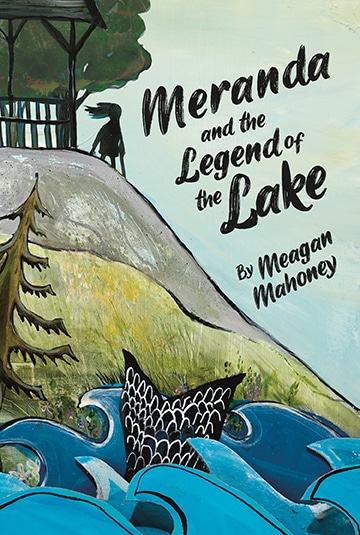 Friday, January 27 at 12:00 p.m. in the Green Multipurpose Room
Are you reading the Silver Birch books this year for the Forest of Reading®?
Join us for a virtual author talk with Meagan Mahoney. Meagan is the author of the Silver Birch nominee Meranda and the Legend of the Lake.
Here's the scoop about this book, from our catalogue:
11-year-old Meranda thought her life was complicated enough with her weak legs and her helicopter parents. She has always felt drawn to the East Coast, where her parents grew up ... though she's never visited. Her mother has all the excuses: it's too far, it's too expensive, it's not safe near the water.
When her great-uncle Mark dies, Meranda's parents finally decide to make the trip. At first, being there is everything she hoped it would be.
But soon, secrets begin to unfold: Why does the newspaper headline say her great-uncle Mark's death was suspicious? Why do strangers keep calling Meranda "miracle baby"? Why does her usually calm mother seem so panicky and scared? And what on earth does all this have to do with mermaids?!
Meranda and her new friend Claire decide to investigate on their own. But as Meranda begins to separate fact from fiction, she finds herself in very real danger ...
The Forest of Reading® 2023
Join us in participating in The Forest of Reading® 2023!
Celebrate Canadian books, publishers, authors, and illustrators throughout the year.
Participation couldn't be easier! All you have to do is read!
Read as many books from a nominee list and vote for your favourite book on April 24, 2023! Voting will take place online or in the Library.
There are 6 nominee lists for school aged readers to choose from. Click on each link to find the titles in our catalog.
Blue Spruce: Kindergarten - Grade 2
Silver Birch Express: Grades 3 - 4
Silver Birch Fiction: Grades 3 -6
Yellow Cedar: Grade 4 - 8 (non-fiction)
Red Maple: Grades 7 - 8
White Pine: 9 - 12
Track your reading by registering on Beanstack or pick up a tracking sheet at the Library!
cloudLibrary - Over 120, 000 titles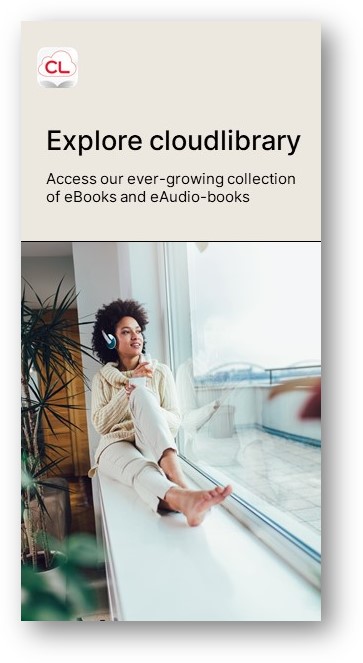 Access thousands of e-book and audiobook titles for all ages and interests through a user-friendly lending service platform. Benefit from intuitive browsing, downloading, reading, and listening experience with automatic returns and no overdue fees. Available 24/7 and accessible on any desktop or mobile device.
Note: The cloudLibrary app is required to read checked-out titles.
New to cloudLibrary? Visit the Getting started with cloudLibrary page.
Libby - Visit the above link to learn about Libby
Barrie February Blues Festival: Hilario Durán
Sunday, February 5, 2:00 - 4:30 p.m.
Enjoy free live music at the Library. Cuban Canadian pianist Hilario Durán is a Juno winner; a Grammy nominee; a Canadian National Jazz Award winner & nominee; and the proud recipient of the 2007 Chico O'Farrill Lifetime Achievement Award,for his outstanding contributions to Afro-Cuban Jazz and Latin Jazz.
Drop in. No registration required.
Start the new year off on the right page, 📖 with the BWG Library and our 2023 Winter Reading Challenge!
From January 1 until the end of February, pick up or download our BINGO sheet and track your reading for the months of January and February.
Complete a BINGO with either a horizontal, diagonal or vertical line by March 1, 2023, and be entered into a draw to win a gift card.
Need a bigger challenge? Try to complete a box or full card. The goal is to read as many books as you can!
The Reading Challenge is open to all ages and ends March 1, 2023.
📚Get ready to explore new genres, authors and activities this winter at the BWG Library!
Get your BINGO card online here.
Catalogue and Account Access
Monday - Friday
9:30 a.m. to 8:00 p.m.
Saturday
10:00 a.m. to 5:00 p.m.
Sunday
1:00 p.m. to 5:00 p.m.
Upcoming Closures:
​Sunday, February 19
​Monday, February 20
We want to hear from you! Call the Library at 905-775-3328 ext. 6100 for Customer Service Specialists, or ext. 6109 for Information Specialists.
Click the chat box in the bottom right-hand corner of the home screen, or email the BWG Library at bwgmailbox@bradford.library.on.ca.
Connect with the BWG Library on Facebook and Instagram via our social media links below. Our handle across all platforms is @BWGLibrary.
Reliable sources of COVID-19 information
The Bradford West Gwillimbury Public Library is committed to accessibility and is continually improving our digital platforms to ensure that everyone, including persons with disabilities, have full and equal access. Currently, the Library's website is partially conformant to the Web Content Accessibility Guidelines (WCAG) standard. We are diligently working towards conforming to the WCAG standard and are rolling out updates as they become available. Please contact us if you encounter accessibility barriers or if you require the arrangement of provisions to accessible formats and communication supports.