Read! Write! Create! Fall Reading Challenge
This fall the BWG Library is challenging you to Read! Write! Create! We encourage everyone to tap into their creative side with books. Log your reading and try some creative fun activities.
Reading challenges are a fun way to track your reading and try something new. Write a book review in Haiku, make a map for your book, take a picture of your favourite page or create a bookmark are just a few of the activities that are a part of this challenge. Earn badges by logging your reading and completing the creative activities. If you earn five badges by November 30 – you get a free book from the Library!
This challenge is open to readers of all ages. You can sign up at bwglibrary.beanstack.org or download the Beanstack app on your mobile device. We will be adding new activities to the challenge over the next few weeks and would love to see some of your book inspired creations. Share them with us on Facebook or email us at bwgplreads@bradford.library.on.ca.

NaNoWriMo stands for "National Novel Writing Month." At the core of the NaNoWriMo project is a daunting but straightforward challenge: to write 50,000 words of a novel during the thirty days of November.
This year, many Simcoe County libraries – including Barrie, Essa, our very own Bradford Library, and more – collaborated to bring NaNoWriMo to the fore. There will be many information sessions and virtual write-ins throughout the month of November, in addition to kick-off and closing events bookending NaNoWriMo. As well, there will be events helping writers -- affectionately called Wrimos -- publish or self-publish their creations.
Finally, Bradford West Gwillimbury Public Library will be hosting its own virtual write-in event on November 20th to help Wrimos increase their word count.
For more information about the many events and 6 virtual write-ins, click here.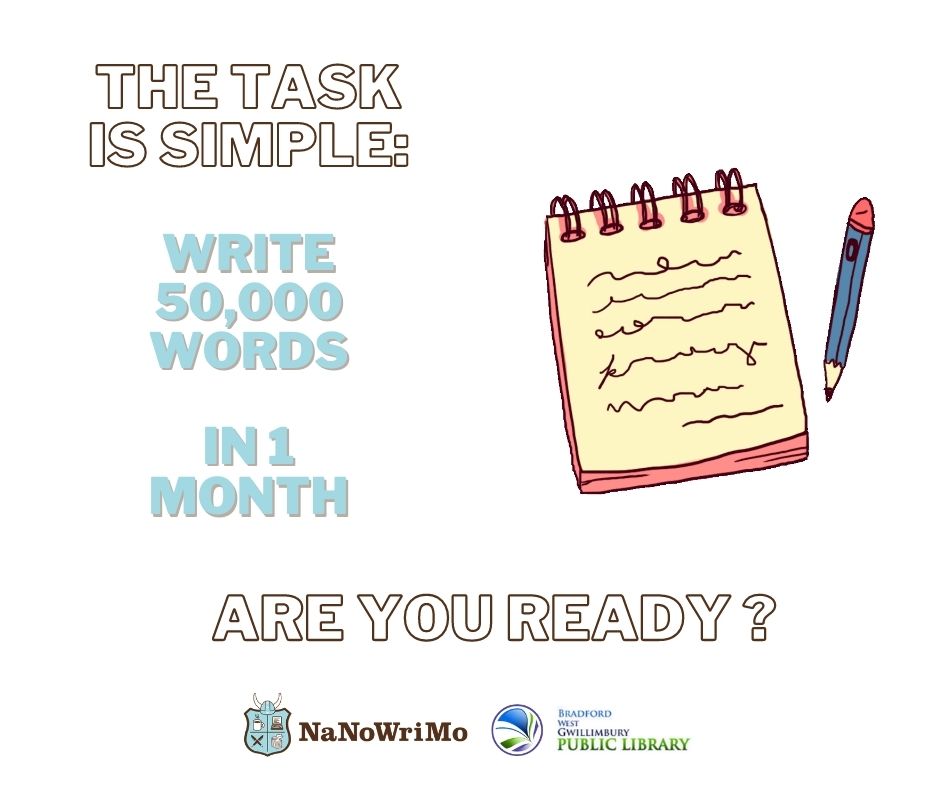 Image courtesy of NaNoWriMo
Join us for an hour of puzzles, brain games and conversation for older adults.
Click here to register!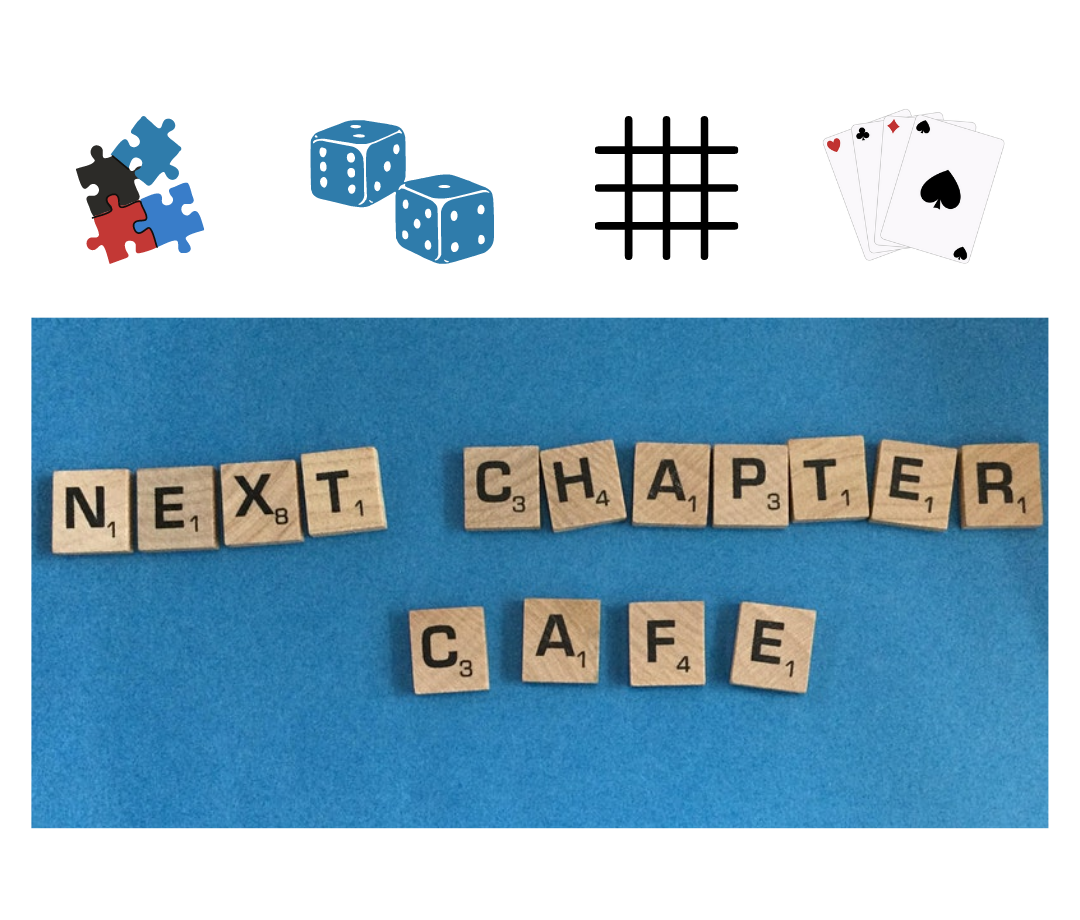 Anti-Racism Book Recommendations
Looking for reads that seek social justice, equity, and fight discrimination?
Click here to take a look at our anti-racism book recommendation list, curated for you by our information services team. The reads are for Adults, Teens, and Kids!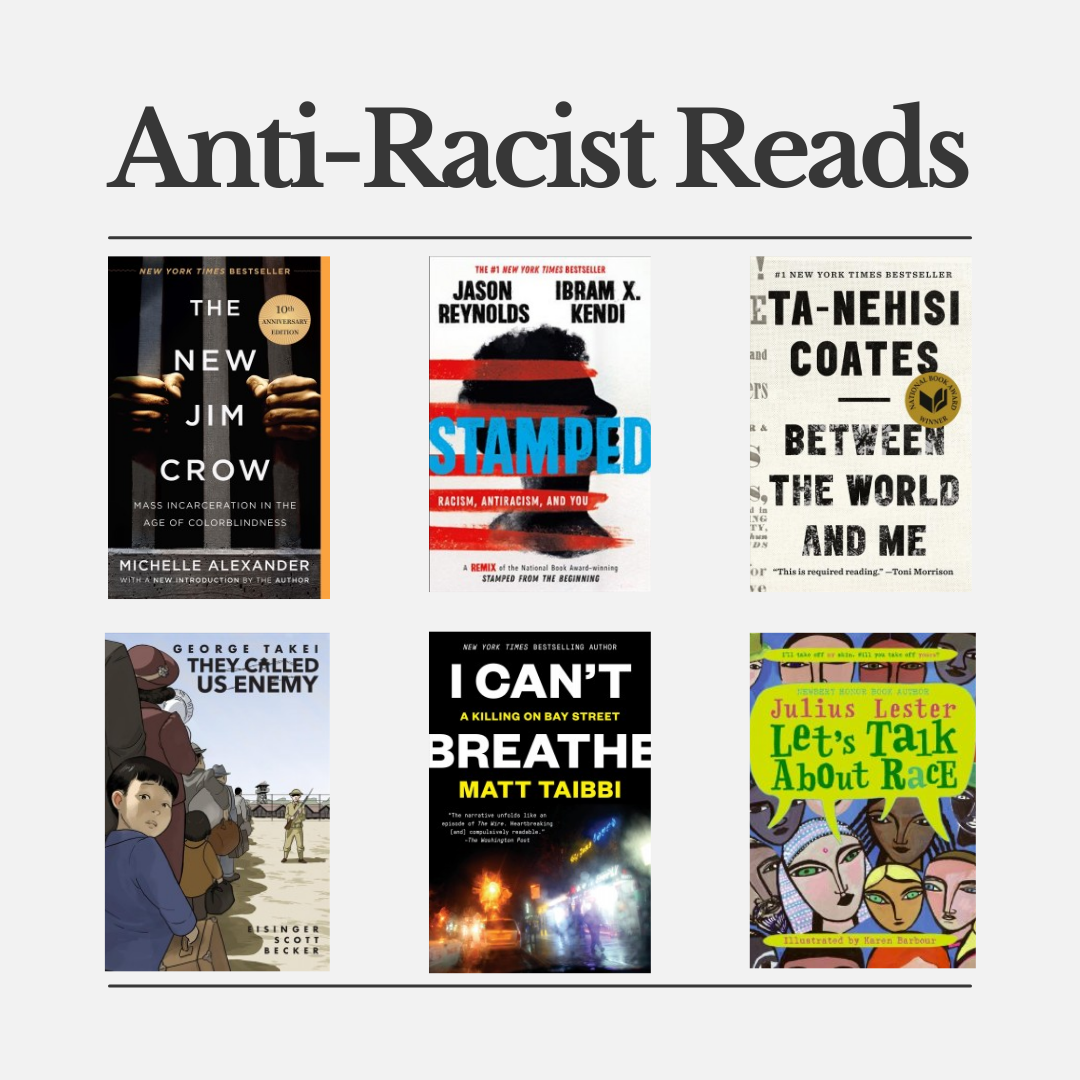 Catalogue and Account Access
Monday
9:30 a.m. to 7:00 p.m.
Tuesday
9:30 a.m. to 9:00 p.m.
Wednesday
9:30 a.m. to 9:00 p.m.
Thursday
9:30 a.m. to 9:00 p.m.
Friday
9:30 a.m. to 7:00 p.m.
Saturday
9:30 a.m. to 5:30 p.m.
Sunday
Closed
We want to hear from you! Call the Library at 905-775-3328 ext. 6100 for Borrower's Services or ext. 6109 for Information Services.
Click the chat box in the bottom right-hand corner of this screen, or email the BWG Library at bwgmailbox@bradford.library.on.ca.
Connect with the BWG Library on Facebook and Instagram via our social media links below. Our handle across all platforms is @BWGLibrary.
Reliable sources of COVID-19 information