The BWG Library is open for a Browse-and-Go model of service. The Library will be open for browsing, reservation pick ups, and computer and WiFi use. We ask Library users to limit their visits to 30 minutes or less. Unfortunately, we will not be able to offer study or workspace. We apologize for the inconvenience and thank you for your understanding. The Library also has a small warming centre which is open during Library hours.
Library services are subject to change, based on guidance from the Ontario government, and the Simcoe Muskoka District Health Unit.
Bradford West Gwillimbury Public Library
Money Matters: A Financial Workshop for Kids and Young Teens!
Don't you ever wish that you had a head start on learning how to manage, save, and spend your money? Do you want to learn more about it? It's never too early to start! 💰
Join us for a free 2 part workshop with Basia Pozin, Canada's youngest branch manager, and start learning about personal finance, managing, saving and spending your money!
Recommended for ages 10-15.
There will be 2 virtual workshops tailored for true beginners, including topics such as budgeting and saving, bank accounts and credit cards.
Week 1: Thursday, January 27
6:30 p.m. - 7:30 p.m.
Budgeting
Building a savings plan
Week 2: Thursday, February 3
6:30 p.m. - 7:30 p.m.
Debit cards vs credit cards
Building good credit history
Register for the 2 free workshops by clicking here.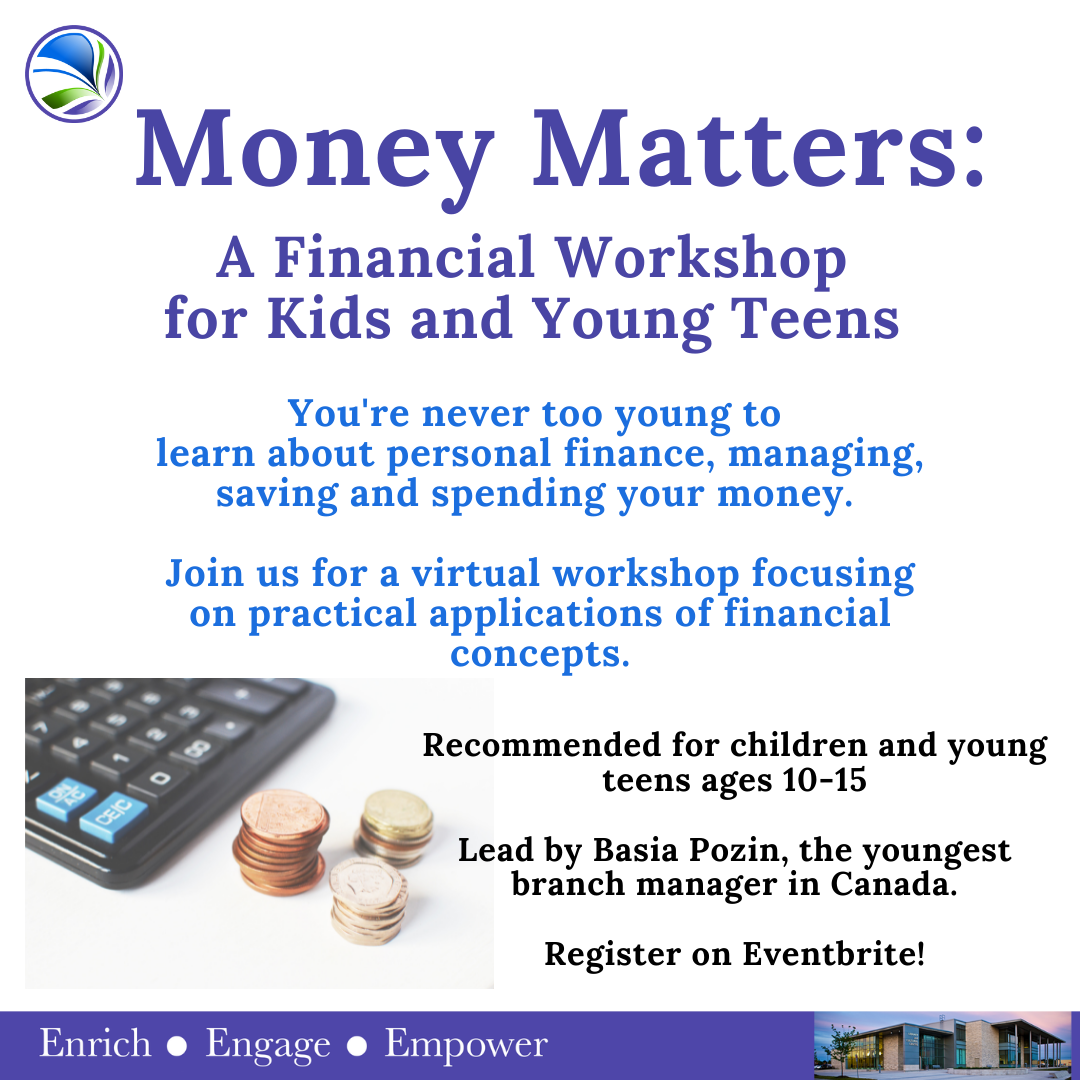 Storywalk® at the BWG Library
Drop in any time between Thursday, January 27 and Saturday, January 29 for a StoryWalk® in the field! Take a self-guided walk along the field beside the Library.
Enjoy the story by dropping in at anytime while the StoryWalk® is taking place (no registration required).
Follow along with the story "Our Favorite Day of the Year" by A.E. Ali in celebration of Family Literacy Day on Thursday, January 27!
Please dress accordingly for the weather as this is an outdoor program. Be sure to share a photo from your StoryWalk® to our social media or via email to bwgmailbox@bradford.library.on.ca.
The StoryWalk® Project was created by Anne Ferguson of Montpelier, VT, and was developed in collaboration with the Kellogg-Hubbard Library. StoryWalk® is a registered service mark owned by Ms. Ferguson.
Please wear a mask and maintain physical distancing.
The duration of the StoryWalk® being left up is subject to weather and may change.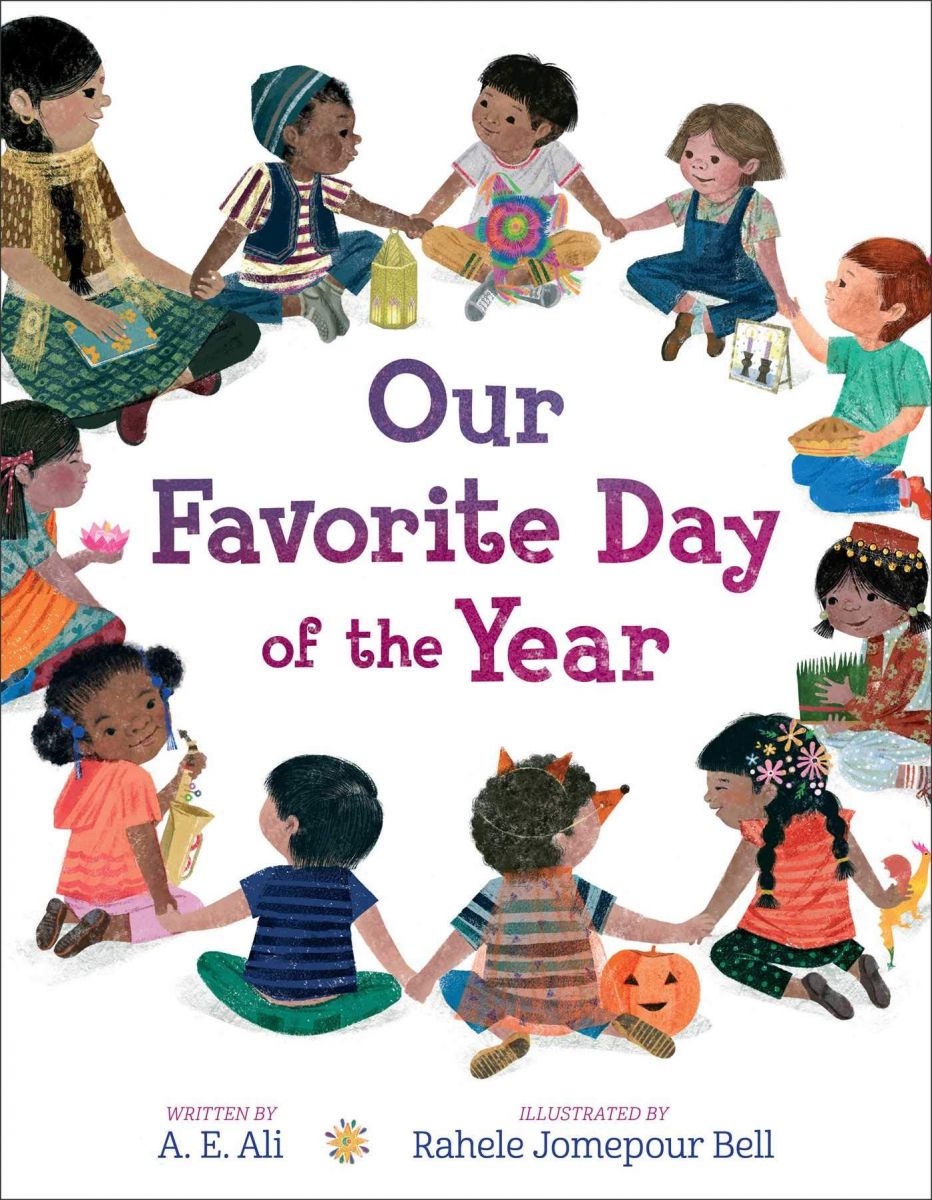 African Voyages: A Virtual Performance
Celebrate Black History Month with an interactive performance with Juno Nominated musician, composer, dancer and educator Njacko Backo!
'In this virtual performance, learn about the important role that music, dance and storytelling play in everyday life in Cameroon, Central Africa.' Experience traditional drumming, dance and listen to a traditional story.
Join us on Saturday, February 12 at 10:00 a.m.
Free. All ages welcome. Register here to get a link to the performance.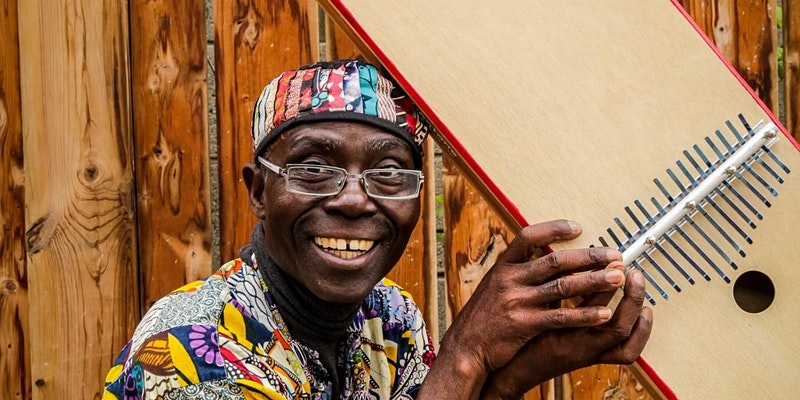 Catalogue and Account Access
Monday
9:30 a.m. to 7:00 p.m.
Tuesday
9:30 a.m. to 9:00 p.m.
Wednesday
9:30 a.m. to 9:00 p.m.
Thursday
9:30 a.m. to 9:00 p.m.
Friday
9:30 a.m. to 7:00 p.m.
Saturday
9:30 a.m. to 5:30 p.m.
Sunday
Closed
We want to hear from you! Call the Library at 905-775-3328 ext. 6100 for Borrower's Services or ext. 6109 for Information Services.
Click the chat box in the bottom right-hand corner of the home screen, or email the BWG Library at bwgmailbox@bradford.library.on.ca.
Connect with the BWG Library on Facebook and Instagram via our social media links below. Our handle across all platforms is @BWGLibrary.
Reliable sources of COVID-19 information
The Bradford West Gwillimbury Public Library is committed to accessibility and is continually improving our digital platforms to ensure that everyone, including persons with disabilities, have full and equal access. Currently, the Library's website is partially conformant to the Web Content Accessibility Guidelines (WCAG) standard. We are diligently working towards conforming to the WCAG standard and are rolling out updates as they become available. Please contact us if you encounter accessibility barriers or if you require the arrangement of provisions to accessible formats and communication supports.