Computers, Printers and Wi-Fi
Computers are available in the Library, which has been reconfigured to allow for social distancing. Computer sessions are limited to 30-minutes per person, per day. This time limit is to allow for COVID-19 related cleaning and to ensure equal access to the internet. Borrowers will be asked to use hand sanitizer prior to using a computer. Important details include:
Borrowers will be able to use a computer for one half-hour per day on a first-come, first-served basis;
Check in with a BWG Library staff member when you arrive to join the queue;
No library card is required to use the Wi-Fi or to access our computers;
In accordance with local regulations, all borrowers and staff are required to wear a mask or face covering while in the Library and social distancing must be maintained.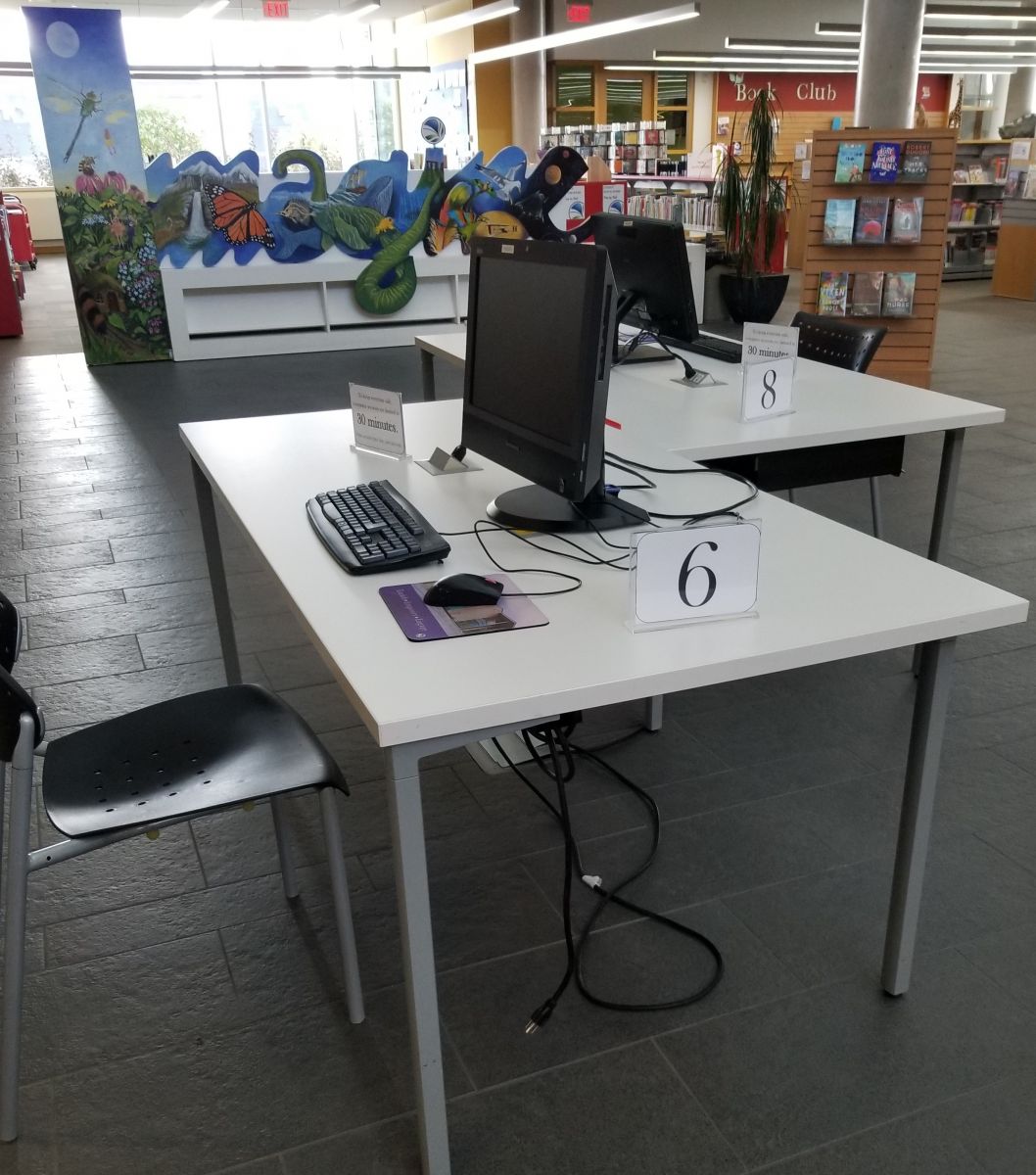 Black and white is available from at a cost of 15¢ and colour printing is available for 40¢ per page.
The printing stations accept coins, while print jobs of $20.00 or greater may be paid for at the Service Desk.
Our printers offer scanning to usb to email at no charge. Ask a librarian if you require assistance using our printers to scan documents.
The BWG Library has introduced a new Wi-Fi Hotspot lending program, which allows cardholders to borrow a Wi-Fi Hotspot for up to one-week at a time.
Our Wi-Fi Hotspots provide unlimited, no-charge internet access to wi-fi enabled devices through the Rogers cellular network. Up to 15 devices can be connected to a single device at one time. While the goal is to provide all borrowers with internet access, service will be dependent on the availability of the cellular network where the hotspot is being used. BWG Library cannot guarantee connectivity.