1000 Books Before Kindergarten
The BWG Library challenges parents, caregivers and young readers to read 1000 books before kindergarten!
It may sound like a big number, but if you read one book a day, that's 365 books a year. You can track reading easily using Beanstack. Logging your reading also helps you keep track of how many books and what titles you've read so far. The best part is that you can read the same book more than once and count it each time, so if your reader loves Pete the Cat you can read it as many times as you want!
Early literacy is important for the development of young readers. Listening to stories and reading can help increase their vocabulary as well as reading and writing skills. This challenge is designed to encourage reading, listening, and spending time together. For information on the TD Summer Reading Club for Children, including crafts, activities and giveaways, click here.
1000 Books Before Kindergarten is intended for children years 0-5 and participation is free. This challenge is ongoing and you can register at any time.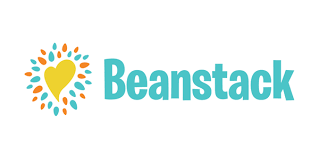 Programs for children and families
Tween Tuesday

Join us every Tuesday afternoons on Facebook as we share everything Tweens; from reading recommendations, crafts, and even snacks!




Online Crafting with Miss Michelle - Wednesday mornings at 9:30 a.m. and Thursday mornings at 10:00 a.m.

Join Miss Michelle every Wednesday morning for step by step craft instructions on the BWG Library's Facebook Page.