We serve the community of Bradford West Gwillimbury (BWG), population 42,880. The town is located in Simcoe County, north of Newmarket, and south of Innisfil and Barrie in the heart of the Holland Marsh. BWG is a growing community and we welcome new residents of all backgrounds!
For more information about the Town of Bradford West Gwillimbury:
Municipal Property Assessment Corporation (MPAC)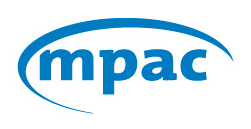 The Municipal Property Assessment Corporation (MPAC) has designed an online application entitled AboutMyPropertyTM for customers who want to compare their property assessment with others in their neighbourhood or municipality. It allows property owners to gain a better understanding of their property assessment through a secure, online self-service application. Through this service, a property owner can access property assessment information, site information, and recent sales information on their property and other properties in the neighbourhood, free of charge.
To access this service, please visit www.aboutmyproperty.ca. Questions or comments should be directed to MPAC (www.mpac.on.ca/).