We serve the community of Bradford West Gwillimbury (BWG), population 35,000. The town is located in Simcoe County, north of Newmarket, and south of Innisfil and Barrie in the heart of the Holland Marsh. BWG is a growing community and we welcome new residents of all backgrounds!
For more information about the Town of Bradford West Gwillimbury:
Guide to the Federal Election
Information for Newcomers to Canada
Canadian Immigrant Integration Program (CIIP) – CIIP provides free pre-departure orientation to Federal Skilled Workers, Provincial Nominees, their spouses and adult dependents, while they are still overseas during the final stages of the immigration process. CIIP helps immigrants prepare for economic success by providing information, planning and online support through partners in Canada. This site is funded by the Canadian government and managed by the Association of Canadian Community Colleges (ACCC).
Municipal Property Assessment Corporation (MPAC)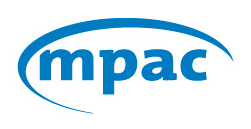 The Municipal Property Assessment Corporation (MPAC) has designed an online application entitled AboutMyPropertyTM for customers who want to compare their property assessment with others in their neighbourhood or municipality. It allows property owners to gain a better understanding of their property assessment through a secure, online self-service application. Through this service, a property owner can access property assessment information, site information, and recent sales information on their property and other properties in the neighbourhood, free of charge.
To access this service, please visit www.aboutmyproperty.ca. Questions or comments should be directed to MPAC (www.mpac.on.ca/).