Simcoe Reads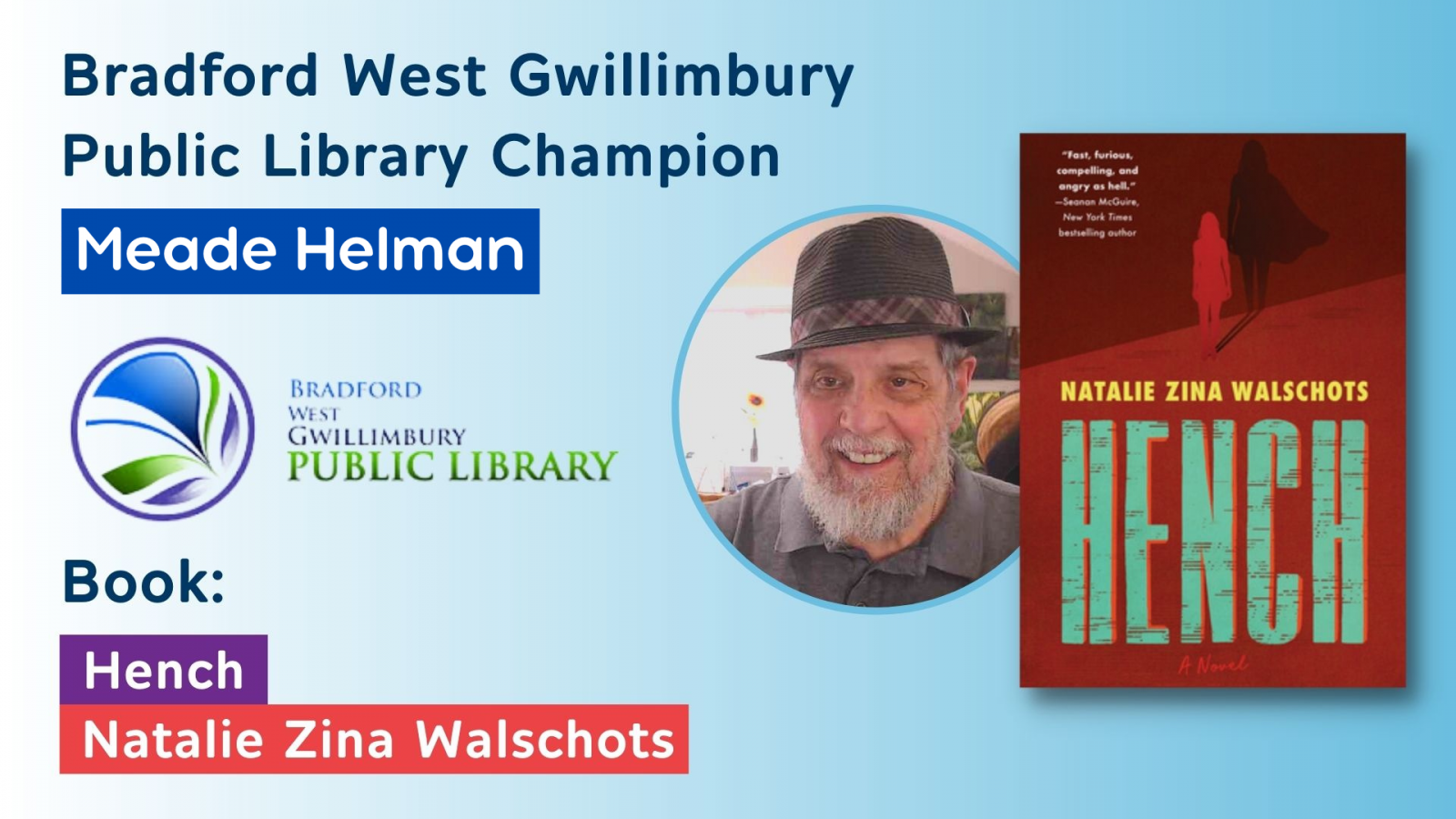 Meade Helman lives in Bond Head with his wife, two cats and a dog. He loves to garden, growing vegetables on his deck in pots! He has been many things throughout his lifetime: a restaurant manager, a senior executive, a management consultant, a school bus driver, a visual artist, a luthier, and, currently retired, focuses on music. In the last few years he has learned to play 6 instruments.
Cheer on your champion, BWG!
A scholar, thought leader and community changemaker, Claudine Cousins is the Chief Executive Officer of Empower Simcoe, a human services organization.
Krista is a former executive recruiter who fell so hard for writing, stories soon consumed her every idle thought. A member of the Women's Fiction Writing Association, her debut book, The Birdcage, was published in December 2022. Relationships fascinate her. Marital, romantic, familial, professional—if they're ripe with complexity and emotion—she'll be reading and writing them. Krista lives in Essa township with her steadfast husband, three enigmatic sons and her vegetable garden.
Jeanette Luchese, a first-generation Italian - Canadian settler, is a visual artist with roots in the design arts, and creates in the disciplines of drawing, printmaking, painting, sculpture, and sound.
Suzanne Marchand is the Executive Director with the Centre de Santé Communautaire CHIGAMIK Community Health Centre and is an active and engaged community member. She grew up on her family farm in Lafontaine and has raised her two children (Kate & Kyle) in the very same community she calls home. Suzanne has served on a number of boards, associations and committees, giving of her time to ensure that quality health care, sports and wellness are sustained and equitably accessible within the community. She has become an avid reader and is always up for a good debate.
Councillor Shira Harrison McIntyre has lived, worked and volunteered in New Tecumseth for over twenty years, contributing to the betterment of her community as Executive Director for Next Step: Literacy Council of South Simcoe, and through involvement in various town committees and boards.
Dorothy MacDonald has had the good fortune to have had two very rewarding careers as a teacher. One as a grade 2/3 classroom teacher and the second as an ESL teacher to mostly grade three students at Thorncliffe. It was a privilege for Dorothy to welcome newcomers to Canada and to help them develop the language skills to become confident, happy and contributing citizens of our country.
A sharp, witty, modern debut, Hench explores the individual cost of justice through a fascinating mix of Millennial office politics, heroism measured through data science, body horror and a profound misunderstanding of quantum mechanics.
Hench was a Canada Reads 2021 title.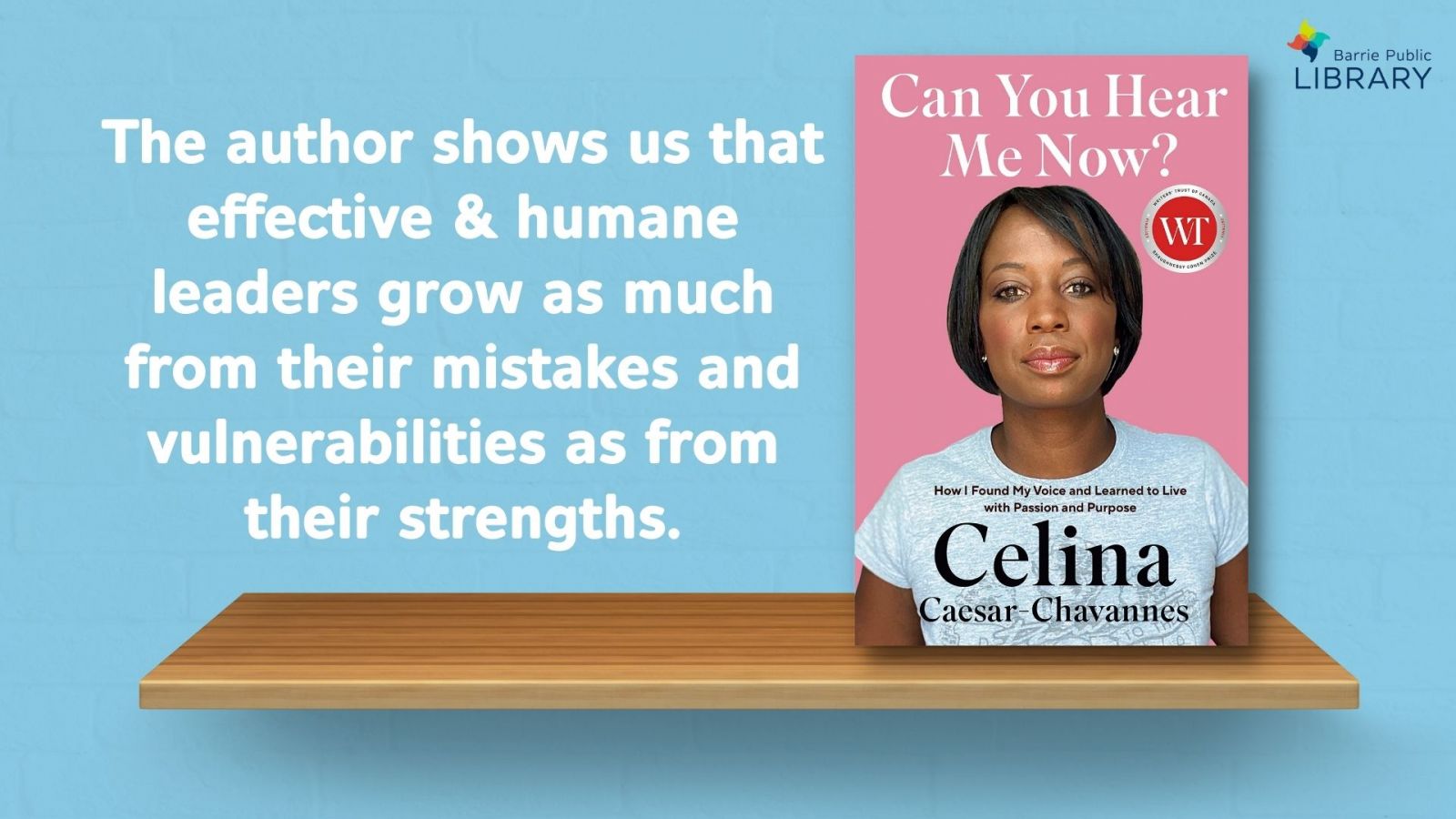 Celina Caesar-Chavannes digs deep into her childhood and her life as a young Black woman entrepreneur and politician.
Both memoir and leadership book, Can You Hear Me Now? is a funny, self-aware, poignant, confessional and fierce look at how failing badly and screwing things up completely are truly more powerful lessons in how to conduct a life than extraordinary success.
From the blistering cane fields of the Caribbean to the frozen Far North, from the earliest aquariums of London to the eerie deserts of Morocco, a boy rises from the ashes of slavery in the 1830s to become a free man of the world.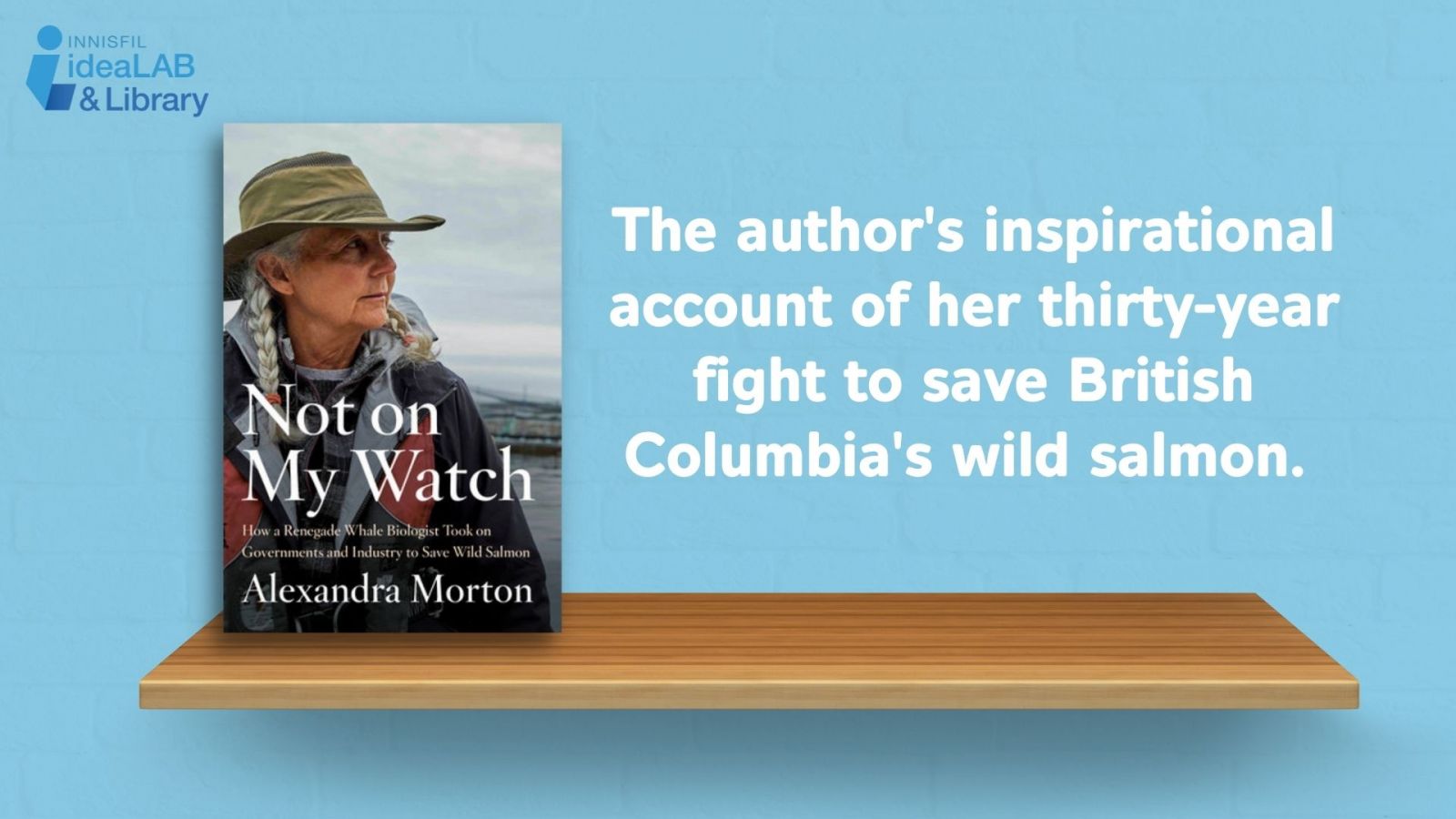 In 1989, industrial aquaculture moved into British Columbia, chasing away the whales Alexandra Morton had dedicated her life to studying. Her fisherman neighbours asked her if she would write letters on their behalf to the government explaining the damage the farms were doing to the fisheries, and one thing led to another. Soon Alex had shifted her scientific focus to documenting the infectious diseases and parasites that pour from the ocean farm pens of Atlantic salmon into the migration routes of wild Pacific salmon, and then to proving their disastrous impact on wild salmon and the entire ecosystem of the coast. Alex stood against the farms, first representing her community, then alone, and at last as part of an uprising that built around her as ancient Indigenous governance resisted a province and a country that wouldn't obey their own court rulings.
A Vancouver doctor and a detective face the deadly consequences of the opioid crisis as they track down the supplier of fentanyl that landed a group of teens in the ER with critical overdoses.
What Strange Paradise is the story of two children finding their way through a hostile world. But it is also a story of empathy and indifference, of hope and despair—and about the way each of those things can blind us to reality.
The Forgotten Home Child brings to the foreground a lost part of Canadian history — the children that were brought from British orphanages to Canada in order to have better opportunities in life. While the concept was great in theory, the reality was often gruesome for the children. This story follows 5 children from Barnardo's Homes in London who were brought to Canada in the 1930s and placed into family homes across Ontario. Decades later, 97-year-old Winny has to confront the horrors of her past when her relatives ask her about a mysterious old trunk.