BWG Seed Library - Returning March 8, 2023
The BWG Seed Library shares seeds. Gardeners borrow seeds, grow them and then hopefully return some of the harvested seeds back to the library. Community seed libraries are an effective way to collect and distribute heirloom, unique and culturally important seeds. They help protect genetic diversity, promote food security and aid in the development of locally adapted varieties of plants. Many plants from seed libraries attract beneficial insects and pollinators, while gardeners who use seed libraries can save money and learn new skills. Seed libraries can include vegetables, flowers and native species. They help disseminate seed varieties not typically available from seed companies and promote public access to seeds.
This year, browse through our seed collection, select your desired seeds, and fill in the form below.
Seed Library
Share your Gardening Experience with us!
Please share photos of your gardening experience with us! You can send them to the BWG Library through Facebook or Instagram (@bwglibrary), or email them here. We are looking forward to sharing this gardening journey with you and will be posting photos and videos of the BWG Library Community Garden, as well as photos and videos submitted by staff and community members, on Facebook and Instagram.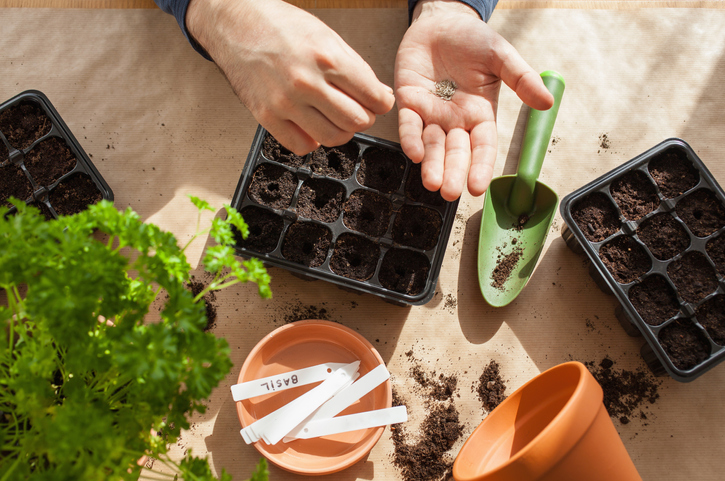 BWG Seed Library 2023 - Order Form
Starting March 8
Please print, complete and bring this form with you to the Library.
Alternatively, there will be copies of this form at the Library for you
to take and fill out.
Staff will be more than happy to help you with your seed selection.
Please click here to download the Order Form.
The BWG Seed Library is already preparing for next year - as our gardens grow, and flowers and vegetables ripen - our volunteers are saving seeds for you for next year. All of our seeds are open pollinated and suitable for saving - we encourage you to save seeds and if you have enough, to donate some back to the BWG Seed Library to share with other gardeners next year.
There are plenty of sources of information on how to save seeds from different types of plants. Use our library catalogue to search for gardening books. As well, you can find information on-line, two of our favourite sources are seed saving organizations. Check out Seeds of Diversity and Seed Savers Exchange for great information and tips on gardening and saving seeds.
To donate seeds, bring them to the Library, fill out the information form and place them in the donation box. Please provide as much detail as possible - colour, variety and type is important. No need for packing them in envelopes - we will package and label them for the Seed Library. Open pollinated varieties are preferred.